Infrastructure and Transportation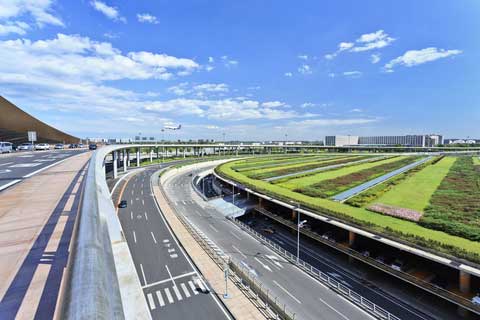 Technological revolution has seen a drastic changes in the manner in which the operation is pursued. Transportation and infrastructure is also not afar.We bring you some of the most resilient technical solutions to meet the growing demands of the industry.Transport and construction companies are facing stiff challenges in order to establish a well-defined name. It is due to the extensive requirement this industry proposes. Besides being a measure for transport and communication, it is a complex division that requires sophisticated approach, keeping the customers need intact.
To address the aforementioned challenges, we have a well-researched, customer friendly approach for better solutions and services. These IT services are designed in a way so as to provide maximum benefits with more custom friendly procedures.
Our Features
One of the most apparent advantages with our solutions is the amalgamation of the conventional roots of stringent quality, durability and reliability with the latest technology advancements. We ensure you get the best while you can.
Some of the striking features of our IT transportation and infrastructure solutions have been summarized as under.
Integration of the innovative vehicle-creation system for optimized processing
Smooth and reproducible transition from 'concept' to 'production'
Collaboration with in-house and versatile Our Manufacturers (OMs)
Service System Management (SSM) for effective management and monitoring of the deployed solutions
Our Solutions
Transportation and construction
Our specific and dedicated expertise tends to provide the assistance, transportation industry requires. With our strong panel of expertise in engineering and planning, we have covered some of the most fertile sectors in engineering transportation – roads, rail, air, maritime and tolling.Our well-designed and dedicated IT solutions are meant to provide a resistance against the growing resource involvement in the management and makes sure you invest only the required amount that is required for the optimized operations.These services are product of careful, verified and manageable expertise that will ensure each step to be completely optimized and sustainable.
Managing transportation with integrated SSMs solutions (networks, database and system storage)
Linking business with construction and transportation portals
Automated applications to track and gauge the operation
Real-time quantitative analysis for operation enhancement
Railways
To keep a more balanced approach toward the rail construction and solutions, we strongly condense ourselves in keeping the practices safe, secure and reliable. Our IT services in the current precinct have attracted various big names. The efficient services and reproducible outcomes is what we strive for.
System complexity and increased efficiency with logistics and analytics tool
Rail design features tracks, overhead wires, communications, power and hauling, bridges (beam and suspensions) and tunnels
Technical integration of the automated equipments with enhanced rate to production ratio
Covering a broad spectrum of rail types; interstate gauge, intrastate gauge, metros, light rail, passenger, goods and trams
Technical expert advice on rail operations and management
Tolling Solutions
Cloud Analytics tolling solutions, integrated with our diversed IT applications, has provided numerous establishments a well-equipped and efficient tolls collecting platform. These services are not only restricted to tolling collections but are also directed to variety of products and technical assistance required for the aforementioned.
Complete tolling equipment delivery and design for an efficient, high-performance and sturdy tolling plaza
Highly efficient and dynamic expertise solution to monitor large traffic and advanced systems for fund collection
Distinct and coherent solutions for meeting the requisites of different tolls like toll stations, single and double lanes, toll plazas etc.
Cloud Advantage
Our IT solutions are ardent to keep the track of financial involvement and the efforts it requires to keep the momentum going. However, our job is not done yet.We tend to look after the process efficiency and reliability, further how much it can be enhanced to optimize the solution.
Some of the value-added advantages are:
Process efficiency and efficacy
Rapid transition time
Optimized management
Incident management and assessment
Documentation and report for the entire process
Value-added touch with our QMS
Optimum expenditure