Risk Management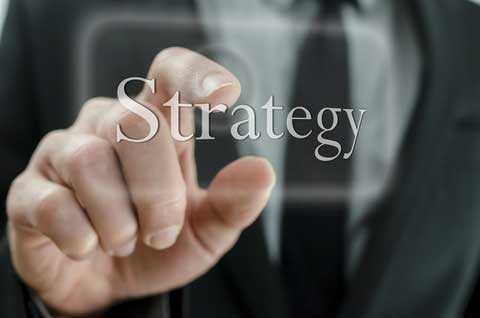 >Risk Assessment has always been a major factor for any company. To be a competent, growing, stable, and money making organization each and every cooperative must follow the risk taking measures for the business benefits.Risk is an unpredictable element, which varies indifferently because of several measures, such as, cash flow crisis, more competitors, and supply chain complexities, falls in financial market, and advancement or breakdown of technology.
Cloud Analytics provides the organizations with higher risk management approaches, which in-turn increase the economic impact of the cooperative, in the share market as well as in the economy We have developed a Cloud Big Risk Management Capability Framework, which comprises four base pillars for risk assessment strategies. The four pillars are as follows:
Strategy & Governance
Process Excellence and Integration
Regulatory Reform
Performance Insight and Execution
Our strategies and approach helps our clients to meet the corporate objectives.We aim to helpthe companies in developing into a competent organization in the market, with the minimized risk. We provide services to many companies, globally, addressing all their issues and risk factors.We follow a stress testing measure, which identifies the adverse events impact, and include the same into strategic planning.We offer end-to-end risk assessment solutions, which helps in forecasting the cooperative objective, and reaching towards sustainable growth. Our risk-making-decisions helped the clients to assess the market options
Risk management has emerged to be one of the most delimiting challenges faced by most of the organizations today. While some organizations consider it to be a part of the finance sector, recent advancements and diversification in business and operations has made it more enduring, spanning almost every sector of the business organization.However enduring, organizations are left with no choice but to embrace it as an opportunity to grow, develop, and enhance their business portfolio. With the advent of latest technical and analytical tools, it has become a lot convenient for organizations to handle the risks associated with business expansion, finance management, and mergers.Cloud Analytics provides custom-enabled risk management solutions to assist organizations leverage their business potential and efficiency transform it to improved business returns, market confidence, and social and financial security.
Our Solutions
Risk Management and Strategy
We provide organizations the fundamental aspects in managing risks associated with corporate governance, business strategies, and enterprise networking. Additionally, we provide organizations, highly defined and market-specific risk policies and analytical models to assess and evaluate any financial or operational risk associated.
Intra-organization Risk Efficiency
We deliver highly specified risk mitigation solutions to empower organizations manage risks associated with intra-organization operations, production cost, supply chain management, and technology.
Business Diversification and Risk Management
Our high-performance risk analytics solutions enable organizations gain competitive edge in the market by providing solutions and tools essential for evaluating non-native markets, industry trend, and product efficacy among the consumers.
Risk remediation and Monitoring
Data sharing and management is central to the overall efficiency of the organization. However, organizations should address the associated risk, while repositioning the resources and assets as a competitive business enhancement factor. We help organizations address the risk by providing improved risk remediation for better monitoring and comprehensive utilization of the assets.
Our Business Advantage
Our risk management solutions assist organization in making risk-focused decisions, enhance business transformation capability, and evaluate their current operations more effectively and precisely. Our solutions are integrated with various technologies that extend beyond the conventional procedures that include data analysis and mining, system integration and risk monitoring, and deep-industry insights.