Technology Architecture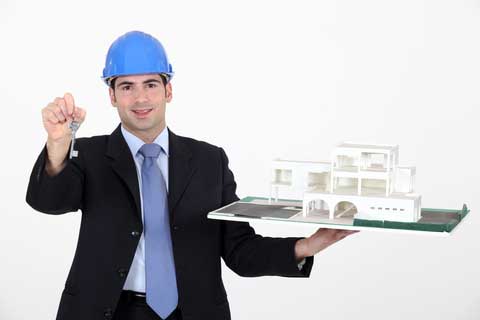 Cloud Analytics Technology Architecture Services provides an effective fundamental base for the technology architecture solutions and development.Cloud Analytics implements several software, applications and technology operations to manage multiple systems and clients. The whole operations is managed by full scalability and quality. Now days, its unprediticable to gather and align the IT systems together in a defined architecture. To manage the organization as per the existing IT scenarios we need to implement an advanced architecture system. Cloud Analytics helps its clients in assessing their requirements, and provides them a service-oriented architecture (SOA) approach, i.e. integrated with multiple systems, software and integration techniques. It increase the ratio of productivity, scalability, performance and the most importantly the number of clientele.
With the onset of technical advancement, globalization merger and acquisition, technology architecture services must be efficiency implemented so as to play a quintessential role in high-performance delivery. Although the integration, design and deployment for customized services seem capable, various features must be scaled in order to achieve the desired output.The ever-changing economic trend demands efficient and cloud-enabled architectural solutions for profit-driven, quick and capable business outcomes. However, appropriate application, along with the integration of both eternal as well as internal technology operations, a critical component for marketing and building relations, should be analyzed, assessed and implemented for providing the businesses the opportunity for an advanced and effective enterprise solutions.
Cloud Analytics Technologies Emerging Solutions
Since its inception, Cloud Analytics Technologies has played a pioneer role in deploying one of the most ardent and efficient Architecture Solutions. These services help you achieve:
Firm grip between the technology and business procedures
Better performance for analysis, scalability and architectural applications
Recyclability of assets with improved efficiency and outcomes
Integration of business operations with technology and innovation
Complex architectural components for integration with user-friendly mode of operation
What Do We Offer
In order to understand the needs of the business requisites and deploy proper solutions for maintaining, enhancing and optimization of the procedures, we provide some of the following services.
Risk & Quality Management – For proper sustenance, analysis of record, project risk assessment and cost reduction
Architectural Complexity & Delivery – Designing complex yet easy-to-operate solutions based on the juncture of advanced and sophisticated technology and innovation for efficient asset and business management
Technology Integration – Event-based architecture, event processing strategies together with cloud computing for a quick, resilient and better business forecast
Wireless & SOA Solutions – Planning, design and application of better SOA services, wireless management of the operation with upgraded algorithms and applications, smart apps and dedicated computers
Architecture Infrastructure – Well defined infrastructure, appropriate planning and implementation for better complexity and vitality of the architecture for future operations
Cloud Analytics's technology architecture solution helps in driving their business upto an maximum level. We also offers SOA transformation operations, business process management and automation solutions.
Cloud Analytics technical architecture benefits are:
High predictability and agility in  IT systems, with minimum cost
Improvised quality and speed for new systems development
Implementation of Innovative approaches embedded with proven technologies
New and advanced approaches, enabled with architecting  advanced technologies and systems, such as, Cloud, Service-Oriented Architecture (SOA), Business Process Management (BPM), Open Source, Web, MobileTechnology Architecture solutions are rich in nature and helps the enterprise in removing technical obstacles. It is broadly a planned technical approach which will helps organizations to deal with real problems and issues.
Technology Architecture  creates a new path for Business Users and Business Analysts. It helps them to model their business over new horizons. Executing business applications now a day's plays a vital role in business development. Cloud Analytics implements predefined technology architectural solutions, to provide business support in every dimensions. We provide high end infrastructure solutions to meet the demand of the enterprises. Technology Architecture also includes several other paradigms apart from design and deployment of technology. Our stellar consultants provides the clients a real view of  IT landscape, and then implement solutions as per their needs. We are aware of the fact business requirements keep on changing with time over time, thus the necessity is to implement more advanced solutions to create more impact on the business.We monitor the overall project lifecycle and assess the stakeholder requirements. Our solutions also help in resolving the issues which are directly or indirectly impacting business requirements.