Mobile Solutions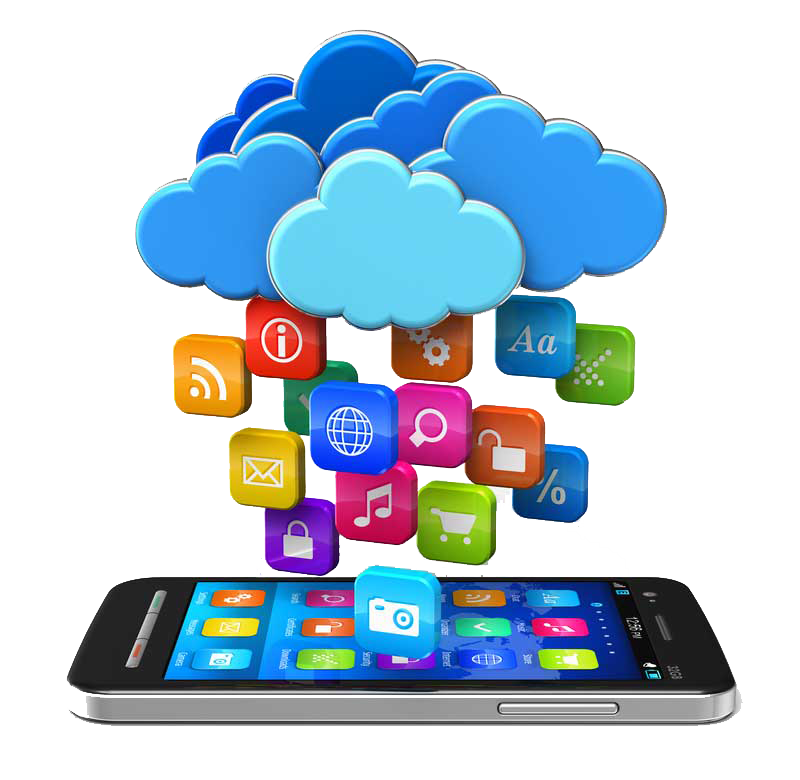 In order to extend cloud services to any corner of the world, we came up with mobile solutions. Keeping mobile manufacturers, network providers and mobile users, we offer combination of mobile and cloud services to enhance the user interface and customer satisfaction inturn benefiting mobile companies and network providers.Any live web strategy that doesn't make use of mobile technology is giving up a huge advantage. People carry their mobile phones with them everywhere they go. The significance of mobile is that people are always connected. Being able to work with mobile phones makes a live web application more useful by making it more accessible and more ubiquitous.
Our expertise team takes care of architecture, energy transmission between cloud and mobile platforms, mobile data traffic and other privacy issues.
Smartphones have taken the computing world by storm since the iphone, and then the Android, were introduced several years ago. But the amazing advances in smartphones – connecting to the web and running apps that use web based APIs sometimes the best way to interact with someone is using voice or SMS. While many people do not have mobile phones that are capable of running apps, every phone has voice and nearly every phone uses SMS. Fortunately, incorporating voice and SMS into Live web applications has never been easier.
We build mobile live web applications with Voice, SMS and smartphone apps.  We are excellent in building systems with high end telecom programming language.
Along with these services we also provide mobile collaboration and cloud collaboration. Using our technologies, you are always uninterrupted at your work. While in general the conference calls or video calls are held in specified rooms in office, using our technology you can take a video business call or a conference call from anywhere on your mobile. Our services far surpass your business needs reaching beyond your expectations while we understand how important it is to stay in touch with stakeholders, customers, employees and team.
These services are offered across the industries and across the functions in any industry through all levels of employment.Through our mobile solutions, the processing power is increased and the battery life is extended with improving data storage capacity. Also, integrate is at ease with increased reliability. You can store the data on cloud from your mobile and access it from any place.
With the improvement in 3G, 4G and wireless internet services, transferring data to and from cloud along with access it from anywhere has become an easy task. Through mobile computing solutions we help your customers to access your business details easily on their mobile. Your employees can access business applications from any part of the world while you can analyze the data anytime from anywhere. Our mobile solutions help your business on the whole resulting in increase of revenues and customer satisfaction. The mobile solutions we develop are easy to install and user friendly.We build mobile web apps and hybrid apps integrating other components that are useful for business logic, data storage and service integration, supporting the operation of the code on the mobile device.  Placing code in a cloud hosting environment is the best approach to developing a robust support system for your app. We build the server elements of your app and maintain them. You can use the app at high speed and high capacity without worrying about data storage.
Signing up for our services mean you have lower running costs, ensured reliable backups, scalability and performance. You don't have to worry about database service management. Our mobile solution services on mobile gives you a single web browser target for your apps, eliminating many cross browser development issues. Also, we customize mobile for various memory sizes and screen sizes. Photo sharing, blogging, music, networking etc are various kinds of activities that can be supported on mobile solutions. Our mobile solutions state that Consistency and Availability of database access are our characteristics. Our systems have partition tolerance which means even if any servers fail, the system keeps working.
Reach us to know more about our mobile solutions to construct and use your application with cloud technology. Know how you can use our solutions to enhance your employees work and customer experience and increase the revenues for your business.  Increase your business connectivity with our mobile solutions. Extend your fun time on mobile with cloud gaming technologies. Reach to your customers with your mobile version of games. Change and rebuild the way your business works now. Deploy our mobile solutions.