Business continuity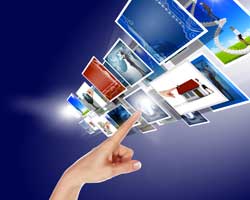 Ever since the establishment of our firm, we have provided business continuity services and helped numerous businesses to come out of unanticipated disasters. We normally run thousands of disaster recovery tests every year. Today, we have global presence across a vast number of resiliency centres and many countries. According to a survey conducted by industry analyst, it was found that many companies are suffering from major outages and due to this they are not able to survive in this competitive market.
The most fundamental aspects of continual business success are online business data, IT infrastructure, continuity and resiliency. Business continuity services offered by Cloud Analytics  technologies will be helpful by providing insight and proficiency you require for managing the risks your organization might be facing today.
Organizations must have knowledgeable experts for helping them develop deliverable and continual business continuity solutions that adheres the amending national as well as international standards. All our business continuity and regulation management services are undertaken by certified experts, who have rich experience in management and IT operations. Whenever you engage with them you will get to know that they have good amount of knowledge in both business and technical aspects.
Cloud Analytics  technologies business continuity and disaster recovery services encompasses the following services
Business continuity program determination and advancement
Risk analysis
Business impact analysis
Business constancy testing and planning
Disaster improvement testing and planning
While undertaking risk analysis services, we take the first vital step for our esteemed clients for identifying amenabilities and threats. Through this, we get to know the probable service loss. After determining the most impacting threats, we find out the best prevention mechanisms.
Why Cloud Analytics  technologies?
We deliver impeccable technology solutions to a large number of organizations at the same time and give utmost attention to each client.
Business Continuity Plan (BCP) deals with the future prospects of an organization. It shows how the business will operate and manage the coming incidents. It is kind of plan which is for managing critical business assets. We at Cloud Analytics provides a set of specific solutions to ensure that all critical aspects of the business are running smoothly.The BCP service provides vision to your business, with an improved resilience. We helps our clients in identifying key products and services to perform strategic operations, devising plans and smoothly running business operations.
Cloud Analytics provides business continuity services for the clients:
• Performing Risk Assessment
• Managing governance, information security and compliance
• Arranging internal and external communications
• Implementing budget control measures
We provide our clients a solid framework to manage the situation at the time of some crisis in order to provide more stability and security to the business. In absence of the continuity plan any organization can face disruption or threat of business continuations and its survival.