Health Administration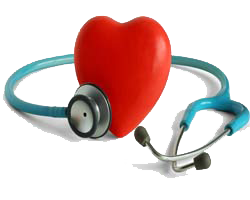 We at Cloud Analytics offer end to end business services for the healthcare clients. Our skilled professionals possess in-depth knowledge of health insurance providers (payer) and healthcare providers. We also provide training to our professional on healthcare engagement, to provide relevant healthcare services. We follow an innovative approach to provide market forecasting, which also includes risk assessment.
For any enterprises to grow in the market, the health of every individual of the company is very important. Cloud Analytics helps the client in managing the health aspects of the enterprise.We are speculated professionals in following industries:
• Information Technology
• Economics
• Finance
• Marketing
• Organization
• Planning
• Policy Formation and Analysis
We manage human resources in order to provide effective public health services to individuals. We initiate several health programs for the employees of the enterprises to avail good services.
Some of our services are:
Inventory Control Services
Payer  and provider Administration Services
Health Claims Processing Services
Claims Adjudication Services
Mailroom Services
We implement Six Sigma methodologies, to remove the obstacles of the health industry. Some of the major obstacles are:
Statutory Regulations
Non-satisfactory Physicians Compensations
Increment in Health Expenses
HIPAA Regulations
Less Manpower
Billing and Compensation
Payers and Third Party Administrators
Pharmaceutical and Consumer Health
DME Manufacturers
Enterprise Shared Service
Health Information Networks
Digital Health Records
Fraud Reduction
Healthcare Cost and Administration
We implement improved technology, finance and revenue beneficiary options, to provide our clients an efficient and cost effective output.Some of the world's leading health service providers and health plans have chosen CBD Health to provide them Health services, from the back office to the doctor's office.  By implementing Health BPO (business process outsourcing) administration, the companies aim to achieve higher revenue in the market.