Communications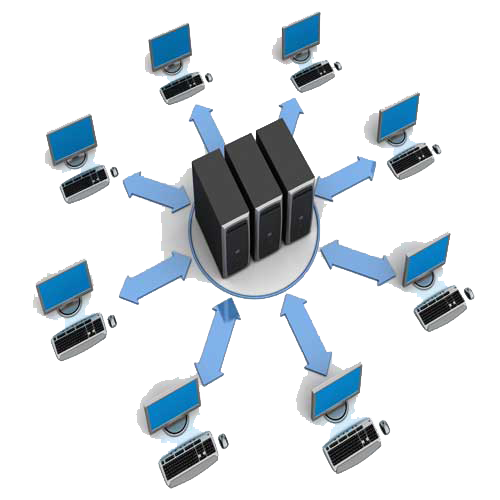 Not long ago, different industries and organizations have seamlessly integrated most of their industry aspects so as to allow broader coverage, enhanced customer experience and improved potential for business. However, although challenging, these strategies failed perhaps owing to the inappropriate infrastructure and optimum means to utilize the resources.
With technology now integrating and crossing over paths, organizations and enterprises must deploy convergent yet resilient strategies to outrun the market idiosyncrasies and enhance the production and services to a more advanced level. However, once again the management of operational efficiency and reinstalling the cost effective procedure remains the mainstay in the developing an efficient technology understanding and connecting potential consumers.Cloud Analytics's IT communication services aim at converging the consumer and the resource at the interface of more prominent and potentially agile industry solutions. We progress and deploy our solutions based on the stringent assessment of the organization's network and potential aspirations while exploiting novel communication models.
Industry Challenges
While organizations tend to explore the possibilities of the industry for the benefit of the business agility and resiliency, certain challenges and issues, associated with the precinct, hinder the progress altogether. Below given are some of the challenges faced by organizations:
• Business process resiliency and agility
• Upgradation of conventional infrastructure for latest technical applications and strategies
• Stringent market competency
• Networking and packet-based bundle solutions
• Cost associated operations and management
• Consumer satisfaction and brand promotion
• Bridging the gap between communication lines and repeaters
Our Solutions
Networking and communications form an integral part of the development of an organization per se. In order to enable consumers leverage the offerings of the industry, it is important for them to deploy solutions that are agile and enabled with latest technical applications.CloudBig D provides essential IT resources, well inserted in a cloud-enabled environment, so as to address the challenges effectively and more radically.
Infrastructural Solutions
We offer comprehensive IT solutions after thoroughly analyzing and assessing the organizational capacity in terms of operations, strategies and management. Our IT solutions help formulates cloud-based communication roll-out strategy to efficiently deploy available resources in the simplification yet productive, flexible communications network. All of the communication-related operations such as transacting, dissipation, networking, display etc. are being thoroughly analyzed, assessed and evaluated prior to the integration of the two-sided interface.
IT and Network Optimization
With Cloud Analytics's IT optimization solution, you can leverage on the network offerings and gain complete access over network resiliency and potential to strengthen communication services. Our IT solutions help in establishing flexible framework over the infrastructure, thereby assisting you in optimizing the operations in a more fruitful manner.
Furthermore, we provide simplified and technically complementary solutions to enhance the conventional framework within the diversified section of the industry. This helps clients attaining a competitive edge over their counterparts with robust and versatile networking and communications.
Cloud Integration
Our cloud-directed solutions assist clients in reshaping their systems and equipment toward a more technologically sound and productive means of operations. This allows standard integration including SOA optimization, networking development and wireless and digitalized communication. More often than not, our solutions enable unified integration of the cloud based systems with the traditional tools so as to foster rapid and loss-free transmission across the domain channels
Our Advantage
We deliver IT solutions, targeting the cost, efficiency and reduced effort so as to bring an altogether comprehensive approach for communication and networking. Our solutions are adamant to help organizations address the issues and challenges thereby allowing more time and resources to focus on connectivity, better communication, enhanced networking and accelerating innovation.
We deliver high-performance with:
• Business transformation IT solutions
• Lower over-head associated costs
• Consumer-directed IT integration with infrastructure
• Addressing challenges more radically with our cloud-based approach
• Untangling complexities associated with IT
• Improved operational efficiency
With a marked transformation in the communication sector over the past few years, it is more than just a requisite for any growing establishment to enhance its datacenter, mobile technology and digital content. With the introduction of new technologies and cloud computing, it is essential to increase the value added services and focus on the communication infrastructure.
Cloud Analytics computing and communication services ensures its customers to lead the sector by better service, association and communication. We are determined to meet the customer challenges and provide provisions to address the innovation, transformation and optimal operations.
Wireless communications
We provide complete customer service and documentation on different types of communication solutions. Our offering includes 2G/3G/4G-LTE and other technologies. Using Figure Analysis Protocols and solutions, we ensure best possible service and customer help.
Cable and Utility services
Cable communication has seen a steep rise in applications over time and because of its ease of accessibility and sturdy nature, it has become a prime choice for most of the operators. Our services make best use of the broadband services that ranges from installing, guidance, customer assistance and post installing services.
Satellite services
Using customizable services, expert assistance in installation and efficient reach over the globe, Cloud Analytics communication is the optimal choice for all your communication needs. Satellite network solutions include high-end manageable networking, effective integrated services and reproducible satellite transmission for fast and flawless networking. Our satellite networking has been utilized by many organizations and military groups for better transmission and networking.
Internet Communication services
Almost all of the monetary transactions, businesses and education systems are brought about with the involvement of internet facility. Considering the utmost need and maintenance of this service, we are fervent in providing not just a service, website or hosting facility but an overall outlook to this arena.
All the aforementioned services ensures better business strategies, less time to market and more productive goals. These technologies because of their ever-evolving nature tend to adopt new methods and opportunities for more productive approach.