Virtual Data Centers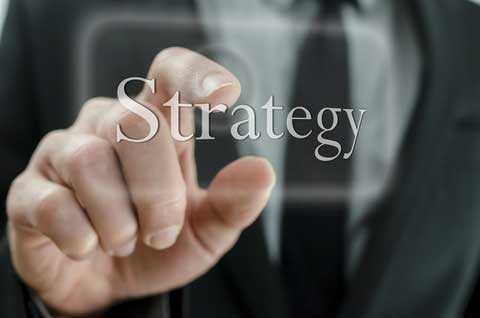 Our Virtual Data Centres (VDC) strategies increase the utilization of IT in day-to-day aspects. The process in a detailed manner can be described as the visualization and consolidation across the data centres. The VDC process has been divided into several stages. The stages are:
• Stage 1: 0%-20% virtualization
• Stage 2: 20%-50% virtualization
• Stage 3: Nearly 50% virtualization
• Stage 4: More than 50% virtualization
When several cloud infrastructure resources are collected and specially designed to fulfil the enterprise requirement, it is known as a Virtual Data Centre. It allows the application of several resources on a one sever, and providing the services dynamically.This new and innovative VDC approach will increase the enterprise computing demand, reduce the work load, provide budget control and most importantly provide high business continuity without any delays.The strategical approach collects and manages data centre operations by minimizing the repetitive operations/tasks, and providing centralized and standard services.Our expert professionals help in transforming the data centre of the client into an advanced IT enabled dynamic environment through our virtualization methods. The data centre approach opens up a new path for the IT technology.
As the current market trend becomes complex, with the growing demands of the consumer-driven industry, organizations are left with no choice but to implement solutions so as to address the challenges of the ever-changing industry, ensure continuous growth, and sustained business operation capability. Cloud Analytics offers organization to develop a robust and centrally-managed virtual data center (VDC) system of network. Optimized implementation of the technology helps organization enhance their agility and flexibility in almost every sector of their business operation. Additionally, integration of the computing and cloud technologies also adds to its advantage – energy efficiency, rapid processing, data sorting, integration, and improved interoperability.
We provide virtually-manageable data center operation systems and infrastructure to streamline the business process, planning, delivery, and management. Besides, our virtual data centers enable cost reduction, improved operation capability, and enhanced user experience efficiently.
Our Solutions
Some of the most comprehensive range of solutions weprovide includes:
Enterprise VDC Management
From deployment of the VDC solutions to post-deployment assistance, we offer a whole range of solutions to assist organizations improve their implementation and tactical approach toward the specific business precinct. Additionally, our enterprise VDC solutions help centrally-manage the virtual end-user system and support networks for easy accessibility and rapid development.
VDC Design and Implementation
Our VDC solutions are designed considering the user-defined approach and in response to their growing industry need. This helps organizations ensure cost efficiency, target oriented approach, and security.
Storage Solutions
We offer unified, centrally-accessible storage solutions to help organizations manage their business and better data respondency and in an efficient manner. Additionally, our storage solutions have built-in security systems to avoid any penal loss of data during recovery, analysis, or sorting.
Our Business Advantage
Our VDC solutions enable organizations manage costs associated with optimization and management of data centers. Additionally, with our solutions, organizations enjoy conductive flow of information across all user portals, with an improved efficiency.
• Enhance client satisfaction
• Better productivity outcomes
• Seamless transformation of the conventional data systems to advanced, centrally-managed data centers