Oracle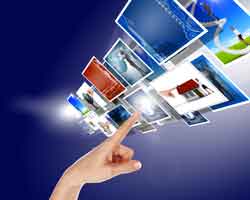 Cloud Analytics helps its clients to achieve higher business option, through Oracle business solutions. Our expert professionals worked in collaboration with clients, to deliver strategical business solutions, integrated with whole oracle suite. Cloud Analytics guides you from start to finish with several of services from strategy to technical implementation, We manages customer relationship, commerce, social, mobility and digital marketing, which helps you to grow your digital transformation.
With diverse range of applications, Oracle solutions has to offer, organizations are inclining more on the services so as to put their asset, technology and operations at par with others. The unique combination of Oracle applications with industry-enterprise interface allows maximum efficiency and outsourcing opportunities so as to form an entirely novel range of business process and production strategy for the market.Cloud Analytics Technologies helps enterprises with unparalleled Oracle services for enhanced efficiency, achieve high-performance delivery with simplified yet resilient Oracle solutions for integrated processes, operations and business process management.
Key Challenges
With our world-class Oracle services, we tend to address the issues in a more radical way so as to transform them into more of an opportunity for growth and forbearance. Some of the key aspects are:
Dedicated Oracle solutions for different market and client requisites
Building relationships through customer-centric delivery approach
Decreasing redundancy in business operations and production planning
Design and implementing services so as to reduce risk and burdensome issues
Customizable system integration and upgradation
Proper planning, designing and developing product marketing models for effective sales and improved returns
Our Offerings
Cloud Analytics Technologies' strong and determined partnership with Oracle technologies provide some of the most ardent technical solutions that aims to transform the current enterprise structure to more of a differentiated and productively capable unit.
Innovative and transforming capabilities for business processes and competitive market approach
Globally exposed solutions to provide a more diverse range of services according to the client's need
Application development and implementation of system integration tools for better outsourcing and marketing
Improved and reliable solutions for end customer satisfaction, promoting brands and applications globally
Technically sound product life cycle management solutions
Optimized solutions for managing structure, architecture and knowledge database
Our panel of experts is obstinate in maintaining the market standards for performance and product delivery, thereby attracting large sum of potential clients and proposals for critical area development.
Some of the Specific Oracle Suite Related services offer by Cloud Analytics are:
Billing and Revenue Management
Business Intelligence Operations
Customer Relationship Management
Enterprise Performance Management
Finance Management
HR Transformation and Talent Acquisition
Security Management
We implement Oracle Supply chain management solutions, which manages workflow, inventory control, process and planning for the Clients. We help our clients/ companies to become more strengthen in the today's competitive market.Oracle solutions provide the optimized system performance, with minimum risk, enable efficiencies and achieve peak performance with Oracle and TCS' Enterprise Solutions. Oracle Optimized Solutions are based on uniquely matched components including Oracle's engineered systems, servers and storage, operating systems, database, middleware, and enterprise applications.
Why Oracle Solutions are in demand?
Oracle Optimized Solutions helps in efficiently saving money, minimizing integration risks, and improving user productivity.We help our clients in delivering innovative solutions, through our Center of Excellence (CoE) for Oracle Exadata, which helps in reducing risk and speeding up deployment. Cloud Analytics Oracle-based Business Intelligence (BI), Enterprise Performance Management (EPM) and WebCenter Portal solutions simplify and accelerate systematic collection, analysis and dissemination of information.
Cloud Analytics solutions helps in enabling companies across diverse industries and geographies by its solutions. Our Oracle Database solutions, helps in analyzing the data faster and better, with minimum cost and licensing fees.Our expert consultants bring a collaborative team approach to implement the improved operations for the enterprise. We also helps in refreshing and upgrading your datacenter infrastructure while optimizing capital and operational costs.
We offer expert blend of Oracle consulting, development and delivery practice coupled with diverse industry experts. Our technology teams draw from systems architects, data scientists and innovators with in-depth knowledge in key focus areas, such as Big Data, customer experience and supply chain management. Our teams delivers industry capabilities and custom Oracle-based solutions that address the key needs and trends affecting businesses today.The Oracle's business solutions helps customers in implementing best-in-class solutions for operational excellence, Business Intelligence (BI), risk compliance management, customer relationship management, procurement and supply chain management.