Life Sciences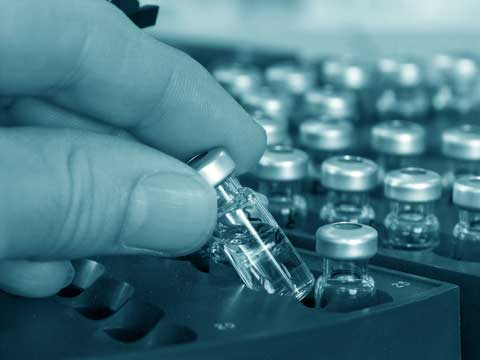 With the rapid transition of the life science and pharmaceutical industries, organizations are adopting to the trends of developing regulatory mechanisms, optimization strategies and boosting customer satisfaction in a more profound manner. Faster drug development, novel diagnostic tools and integrated supply chain mechanisms have taken the industry by storm.These industries have provided some of the most resilient platforms for both enhancing the lifestyle and modifying the existing, conventional standards of treatment.
Cloud Analytics's IT life science solutions help bridging the gap between the producer and the consumer. W provide rapid transformation shift with enhanced modulatory mechanisms, monitoring and assay, manufacturing process regulation and various other suites of IT solutions.We provide extensive IT solutions, backed by strong industry expertise. Our IT services and assistance aim at addressing the requisite at the juncture of technology-innovation. Our IT solutions help clients keep track of their operations and enable you to achieve better business establishment, while enhancing the product quality with regulatory compliances being met.
Industry Challenges
While the industry tends to offer some of the most opportunistic platforms for the development for the industry, there are certain challenges that most organizations fail to address, thereby leading to their inappropriate deployment and eventually revenue loss.
Some of the common challenges associated with the industry are as follows:
Commercialization of the market procedures, standard operations and tools
Lack of suite of tools and infrastructure
Skills pertaining to the management of the production division and marketing
Time consuming procedures
Costly equipments, management and calibration
Cloud Analytics offers its partners some of the most customer-oriented IT life science solutions. We have designed the solutions keeping in mind the idiosyncrasies and the associated complications of the industry. Our IT solutions are based on the practical solutions offered by the technical applications that, and perhaps most essentially, optimize the operation in a unified manner.
Our Solutions
R&D IT Solutions
Cloud Analytics's IT solutions help organizations acquire a subtle and resilient approach to carry out their R&D operations. We help clients develop a more radical approach toward the processing, product development and implementing latest technical assays and solutions so as to give them a competitive edge in the market. Some of the IT solutions, by which we assist our clients, are:
Availability of IT enabled assessment and evaluation protocols
Equipment management and validation
Processing and implementing novel techniques by our IT based solutions
Multi-factorial approach toward product lifecycle management
IT Enterprise Management
We provide organizations help manage their enterprise related operations to address the requisites of healthcare and pharmaceutical industries. Our IT solutions help clients to dismantle the tangled operations and the cost associated with evaluation, assessment and maintenance of the raw data, processing sheets and product documentation. Besides, we provide value-added IT solutions to help clients leverage the basic healthcare methodologies in drug development and application, product enhancement, compliance regulations and production management.
Production Management and IT Solutions
Management and assessment of research, production & development division
IT enabled analysis of business validation
IT based pre-clinical and post-clinical trial management
Technology-directed product quality enhancement and evaluation
Product development and medical product optimization plans
Extensive global market analysis
Better manufacturing strategies and novel procedures
IT based risk analysis
Justified product marketing time
Our Advantage
Cloud Analytics offers some of the most robust IT based solutions to empower organizations from the perspectives of technology, application and marketing. We are adamant to loosen your complexities related to product engineering, evaluation and efficacy.
Some of the insights of our advantage are:
Domain-specific innovations for life science strategies and IT requisites
Technology-directed scaling up procedures
Time management
Rapid time to exposure
Fertile grounds for marketing and IT enabled sales strategies
Optimized product applications
Improved algorithms for competitive industries and strategies
Business-centric approach to help you elevate your business objectives