Building Materials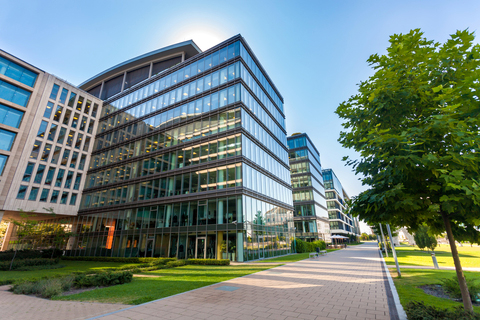 Material industry, owing to its domain diversity and low cost association, has been one of the most sough-after industries for organizations to promote their operations. However, organizations looking to integrate the profile, they require innovative solutions to develop sustainable and resilient approaches so as to meet the market requisites.
Cloud Analytics, with its improved IT material solutions, aims to assist the clients by addressing the challenges in a more profound manner. Our deep industry expertise, diversified IT domain knowledge and latest technical applications help clients to improve the productivity, justify their objectivity and increase sales. Our core IT solutions are more ardent in empowering clients meet ends with our customer-centric, technology-oriented IT material solutions for improved customer relationship, integration of technology-innovation and applications and delivering high performance.
Industry Challenges
One of the most critical aspects of the challenges posed by the industry is the lack of appropriate workforce and the expertise to gather the required domain to promote work efficiently.
Some of the additional challenges that most of the clients face are as follows:
Predicting the nature of the microstructure to adapt to the ever-changing dynamics
Lack of technical operation for maneuvering and evaluation
Monitoring solutions
Lack of means to study the property requirements
Manufacturing process optimization
Product efficacy and resiliency toward natural and man-made events
Data mining solutions
IT based data integration and model simulation
Information on the availability of materials, material selection and manufacturing procedure
IT enabled designing and processing
Our Solutions
Process Automation and IT Solutions
We provide the 'window' to our clients for significantly evaluation and enhancing their current practices – monitoring, processing and manufacturing, that too in a real-time manner. Our advanced IT analytics and automation solutions provide comprehensive range of strategies to promote efficiency in operations, reduce labor costs, maximize throughput solutions and optimize the conventional solutions.
IT enabled data mining, processing and automation
Smart maintenance and reporting of the technology operations with our advanced database and interacting tools
Integration of the automated solutions with the monitoring systems for increased resiliency, performance and monitoring
IT Controlled Execution Solutions
Cloud Analytics's MMES solutions provide the clients one of the most reliable and comprehensive solutions in effective management and processing of the material operations. Backed by real-time technology applications, our MMES are user-friendly, designed for high-performance and functional capability. Some of the IT solutions included under MMESs are:
IT production control and process optimization
Unit monitoring and efficacy evaluation
IT-enabled production supply chain management
Real-time analysis with MMES-Analytics
Unified quality maintenance with our IT specific process control
Improved visibility through manufacturing monitoring and level intelligence
IT Solution for the 'Whole-process' Assessment
Technology applications for inspecting the structure, IT auditing and simulation strategies
Technology enabled damage assessment, monitoring and deployment of solutions
IT specific testing of materials, inventory and procedures for their efficiency, resiliency and reliability
Testing the workforce labor for stringent decision and implementing novel procedures
Risk management, operational failure and maintenance remodeling structures and simulations
Pre-processing simulation models
Why Choose Us?
Cloud Analytics's IT solutions for building materials and supply chain have been pioneer since its inception. With our vast technical expertise and the ability to implement services and integrating them with your resources, we have devised some of the most agile material solutions for your needs.Our IT solutions aim to enable our customers to make the most efficient use of their available resources while keeping a real-time monitoring on the operational cost.
Our IT solutions are equipped with latest analytics and evaluating tools so as to enhance the overall efficacy of the procedure. We provide customized IT solutions to gauge product engineering, debugging and design development, system enhancements, and process monitoring solutions. With our IT based material solutions, you can be assured with your needs for compliance, product sustainability and integrated systems.