Airline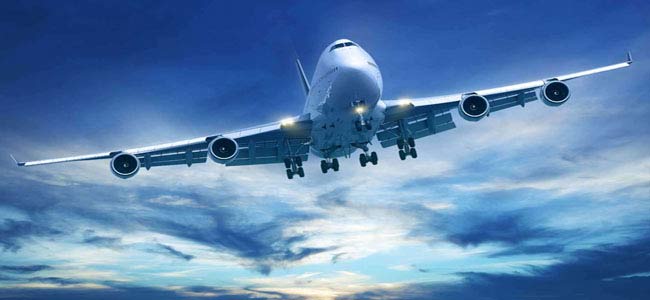 We assist our clients in smooth transportation, logistics and delivery of the services between intra and inter nations.With the advent of the technology, transportation of goods or resources has been the prime aspect for the development of any organization. Conventionally, resources were transported using mechanisms like personnel, cargo or road. However, eventually, this strategy has been taken over by one of the fastest means of transport – Airways. Not only transportation, but we also expertise in maintenance, management and procurement of the requisites associated with the industry.
Cloud Analytics pioneers in the sector of airline service and logistics, with its advanced technical mechanisms and latest IT-enabled outlook. Since our inception, we have been obstinate to deliver quality, high-performance and premium catering solutions to various enterprises and organizations.With our vast industry expertise, we have one of the most robust solutions to meet the catering as well as airline-industry demands. Our extensive network and collaboration with some of the leading airline agencies and organizations has enabled us to improve and evolve our services from Board room to the doorsteps of the industry people.
Cloud Solutions
Whatever the challenges are, Cloud Analytics has been able to justify it with its IT-enabled, advanced and resilient technologies. We help our customers reach to the level where they can effectively monitor their operations, reduce cost and engage in a more radical and sustainable business process. We integrate our deep-industry insight with the agility of the IT-based solutions so as outperform the challenges related:
Airlines MRO
Airlines communications
Logistics and management
Mobility solutions
Customer support and retention
Business agility
Catering solutions
e-commerce and business solutions
Our Services
Airline Management: We provide architecture consulting, IT strategy transformation and technical communication renovation, end-user interface solutions, airline-directed business verticals, terminal system integration, appliance and accessory component solutions
Application and System Solutions: Network management, airline control receptor solutions, preconfigured business transformation, supply chain analytics and services, monitoring and control procedures, electrical communication solutions
Simulation Services: We have IT-enabled single-point control system solution so as to enable our clients to monitor and gauge the activities and track the period of the craft. It gives complete mobile information – airport, traffic, incoming and outgoing traffic, passenger details and airport status.
Airline Application solutions: In order to monitor the transaction systems, we have designed dedicated, end-user airline application that can effectively assess and analyze the transaction. From baggage-check in, boarding, verification etc., we have brought together both the aspects; IT and industry expertise to enable you get the most subtle experience ever.
Cloud Benefits
With over many years of experience in this precinct, Cloud Analytics has provided some of the major airline industries services and assistance so as to enable a smooth transition of their business operation. Some of the most striking features of our IT solutions are:
Technology-innovation interface: We bring to you some of the most resilient and robust technologies at your doorstep so as to give your business a new insight with the diverse applicability and opportunities. Our technical background is well equipped with latest infrastructure expertise and industry-specific technology expertise for operations such as electronics and communication, system integration, catering solutions and e-commerce.
Global Delivery and Procurement: We ensure best global delivery modules to give your organization a competitive edge over others. We offer some of the best portfolio for asset management, resource utilization and supply chain.
Industry-insights: We have industry-specific solutions to cater the existing needs of the airline industry. However minor it may seem, the challenges, eventually, makes organization to invest more resource and efforts so as to avoid their pretext in the business function.
We offer one of the most robust and focused scheme of solutions, backed by dedicated industry-based tools and analytics to foster the operations. We focus primarily on technology centric people – who are willing to deploy IT-enabled technology to meet their requisites.